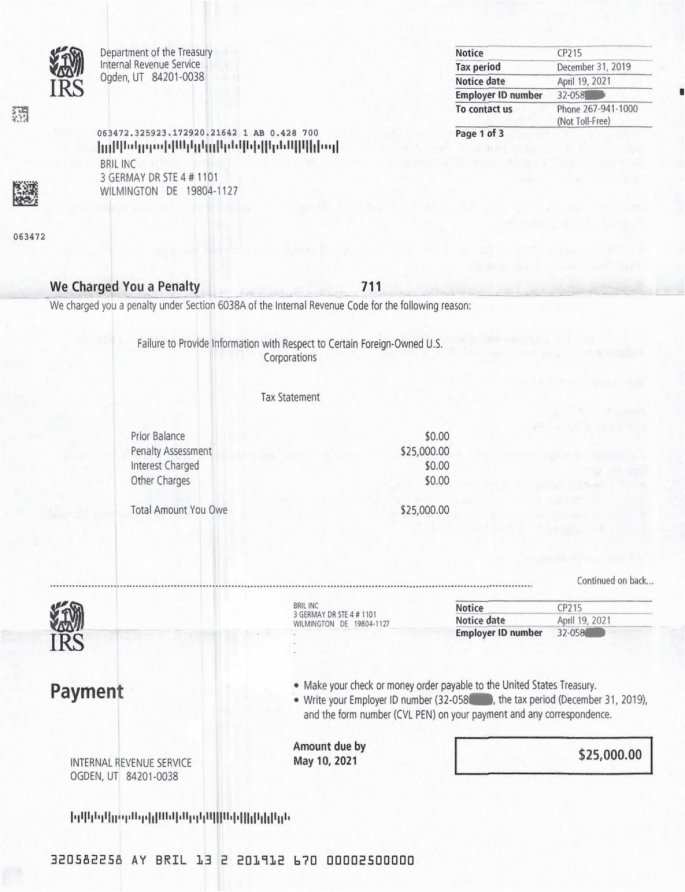 Never miss your company's annual filing.
A corporation named BRIL INC did regular filings except when they were starting out.
The corporation was involved in selling through Amazon FBA in the US and Canada.
The corporation failed to file the annual IRS filing in their first year because there was no business. The IRS issued a notice for failure to file after three years.
We helped our client quash the penalty by preparing an explanatory statement. The statement was accepted and the fine was not imposed.